Know-how
A unique beauty is created inside our glassworks, drawing from the long tradition of Czech glassmaking. We combine traditional glass production and state-of-the-art technology so that the grace and quality of our products continue to dazzle all over the world.
Customer projects
We will help clients who would like to produce their own products to create a unique design according to their ideas and requirements.
For clients who need custom-made products, we offer a full range of services starting from design, 3-D modelling, samples, producing, decorating, and custom packaging of the final product. We run a fully equipped glassworks for machine made production, which enables us to develop and produce a wide range of custom glass products. Furthermore, our decorative services include techniques such as grinding, decals, sand blasting, and sprayed colours.
We are able to work with clients' own designs or our skilled designers can collaborate with the client and create a product based on their vision and guidance. Moreover, our clients often like to have their own unique packaging which we also supply thanks to our experienced packaging department.
If you are looking for a unique product for your business, please feel free to contact our sales department at obchod@crystal-bohemia.com. We will be happy to give you more information and start a discussion regarding your own projects!
Custom design, 3D models, samples, production, decoration & packaging.
Fully equipped machine-made glass factory for your custom products.
Available decorations – grinding, decals, sand blasting, sprayed colours.
Send us your own design or let us know your vision and our designers will create it for you.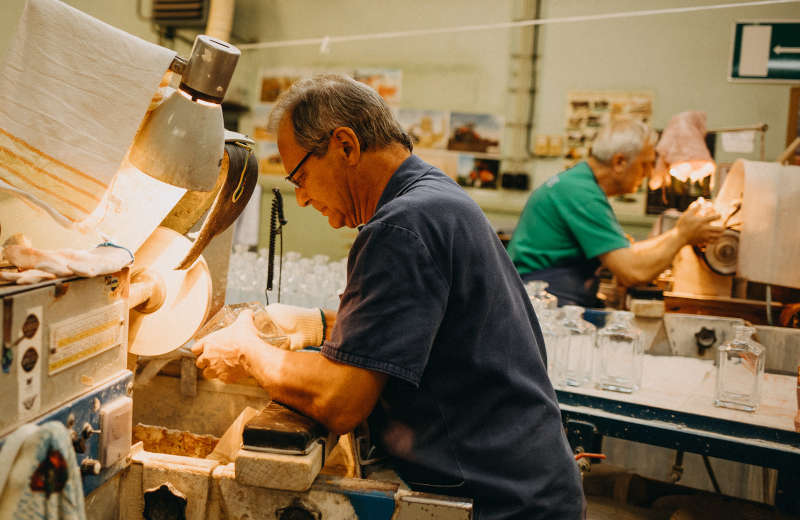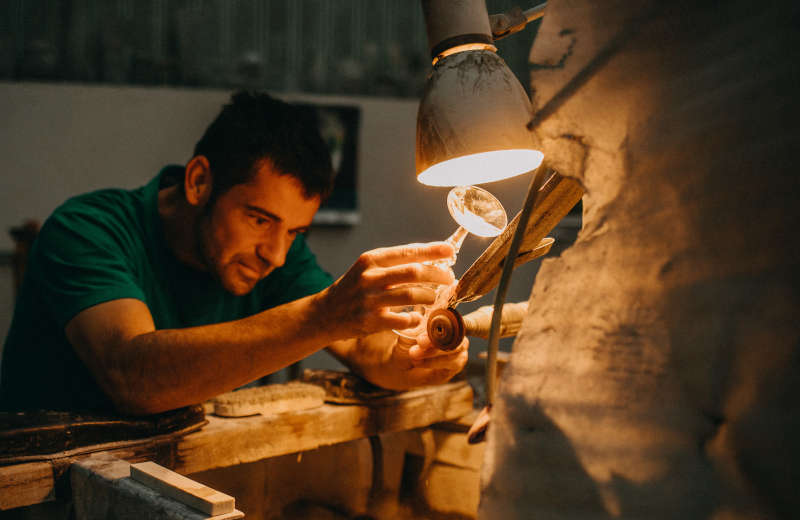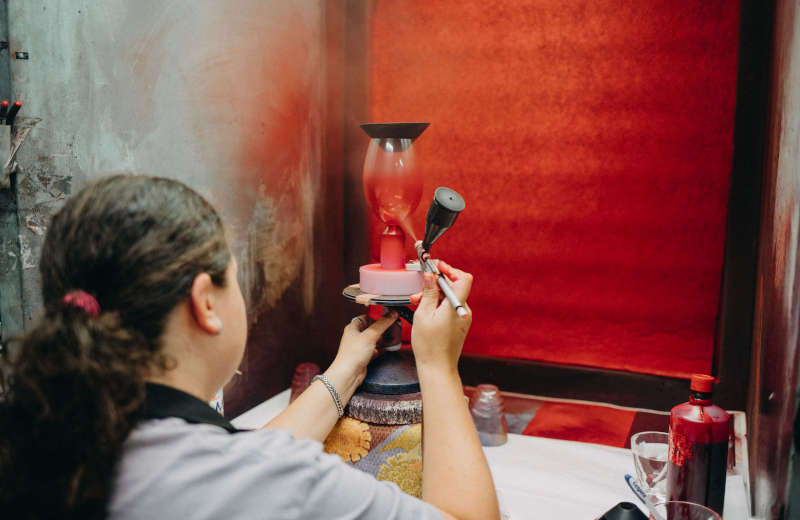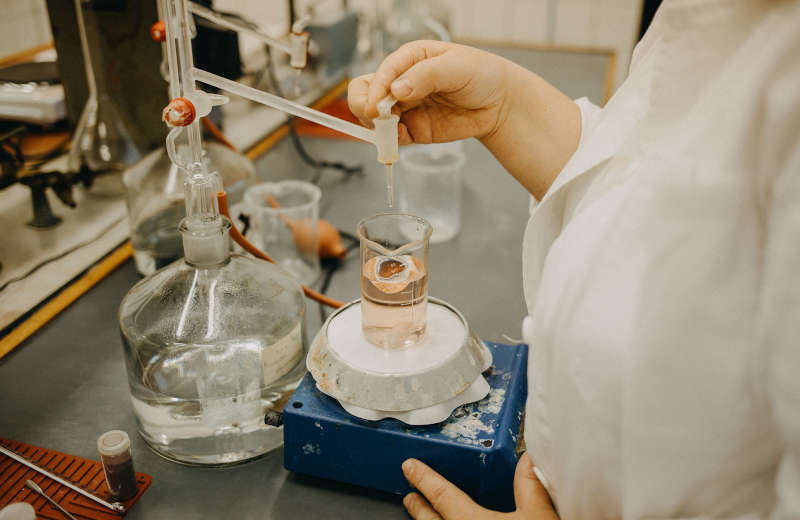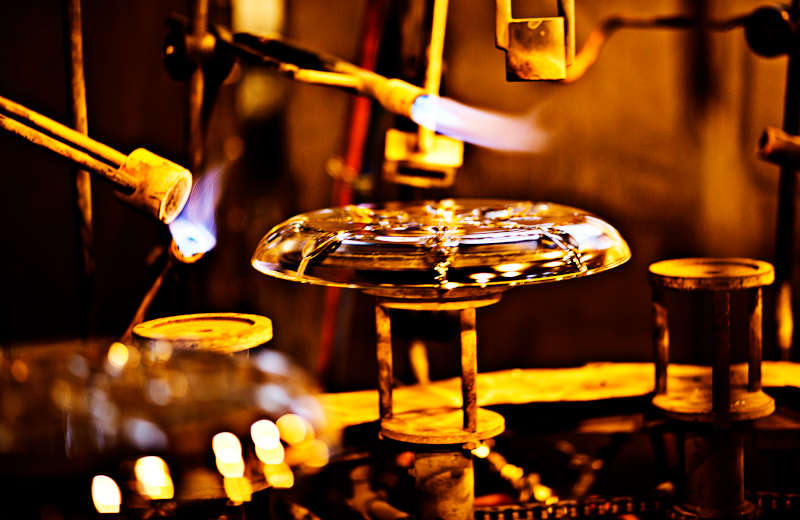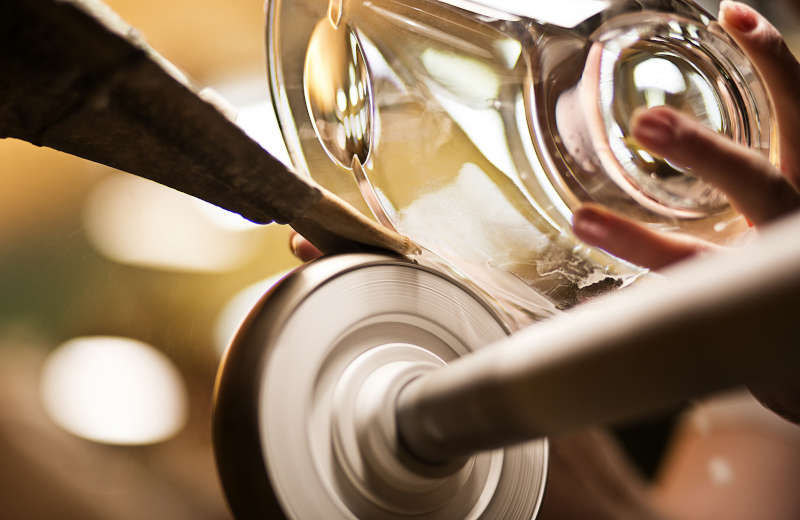 Production and technology
We combine traditional glass production and modern technologies. In addition, we are constantly striving to improve our production processes to ensure that we can offer our customers the best glass products. We specialize in lead crystal or lead-free crystalline.
LEAD CRYSTAL

Dazzling brilliance and reflection
Lead crystal is characterized by a high refractive index of light, which is manifested by substantial brilliance and the decomposition of light rays into a color spectrum. We are proud to have the highest ratio of lead of all Czech countries. Our crystal glass contains at least 24% of it. The basic material for lead crystal production is glass-making silica sand. So called batch contains not only sand, but also other raw-materials, which are weighed out in fixed rate according to the technological order, and thoroughly mixed. They include mainly potassium carbonate (potash), sodium carbonate (calcined soda ash), potassium nitrate (saltpetre) and other substances, e.g. refining agents.
Glass is melted at the temperature of 1440 °C and then formed in cast-iron or steel moulds at the temperature of about 800 °C, using blowing or pressing. Before or just after taking out the pressing from the mould, its sharp edges are melted by flame of a gas burner. The product is then cooled a bit just at place to avoid its deformation. After a very short time, it is carried to a conveyor belt lehr and it is annealed gradually to avoid spontaneous cracking of glass. When annealed, it is necessary to remove useless parts, so called caps, from blown and also from some pressed semi-products. Using cracking-off machines, a sharp flame of gas burner is used for rotational shapes; for non-rotational pieces, removing is done by manual notching, using grinding wheels or diamonds. Afterwards, sharp and uneven rims are levelled by grinding, or by flame burning in case of stemware. Matt surfaces of the products that remain after grinding or burning-off are chemically polished using special polishing devices, where a mixture of sulphuric and hydrofluoric acids is applied.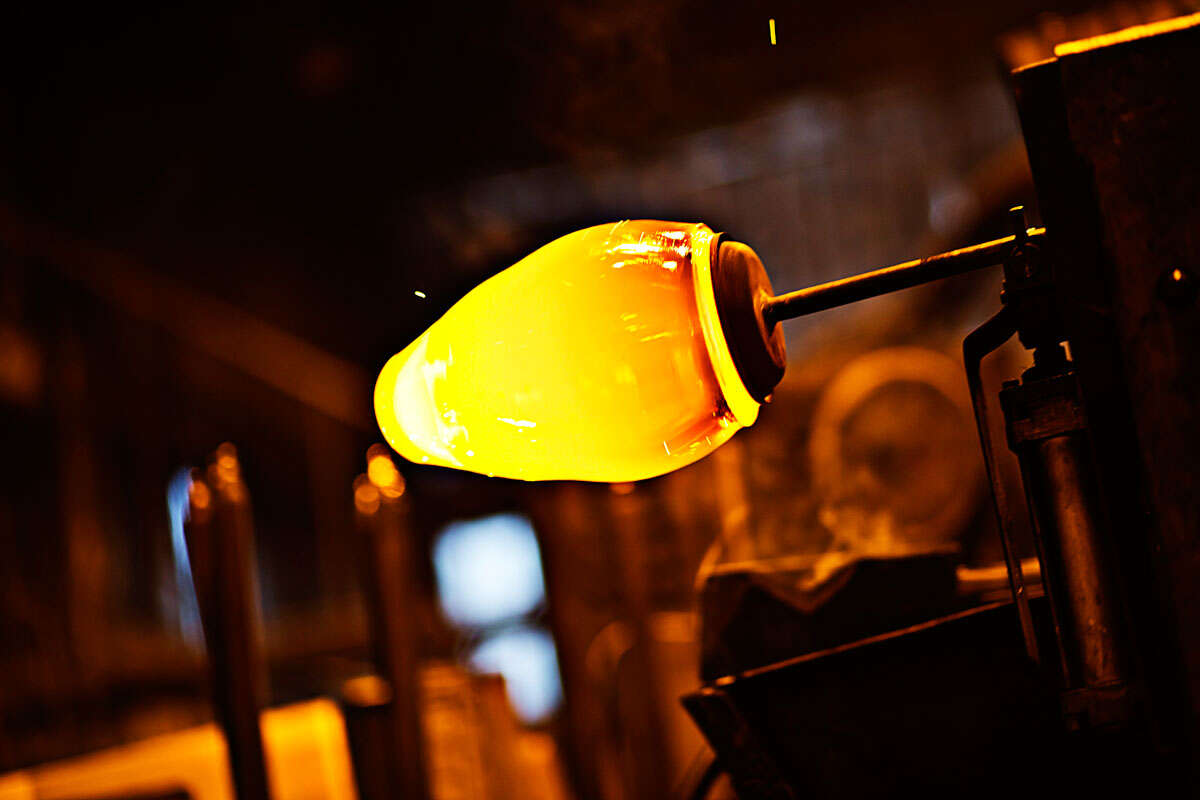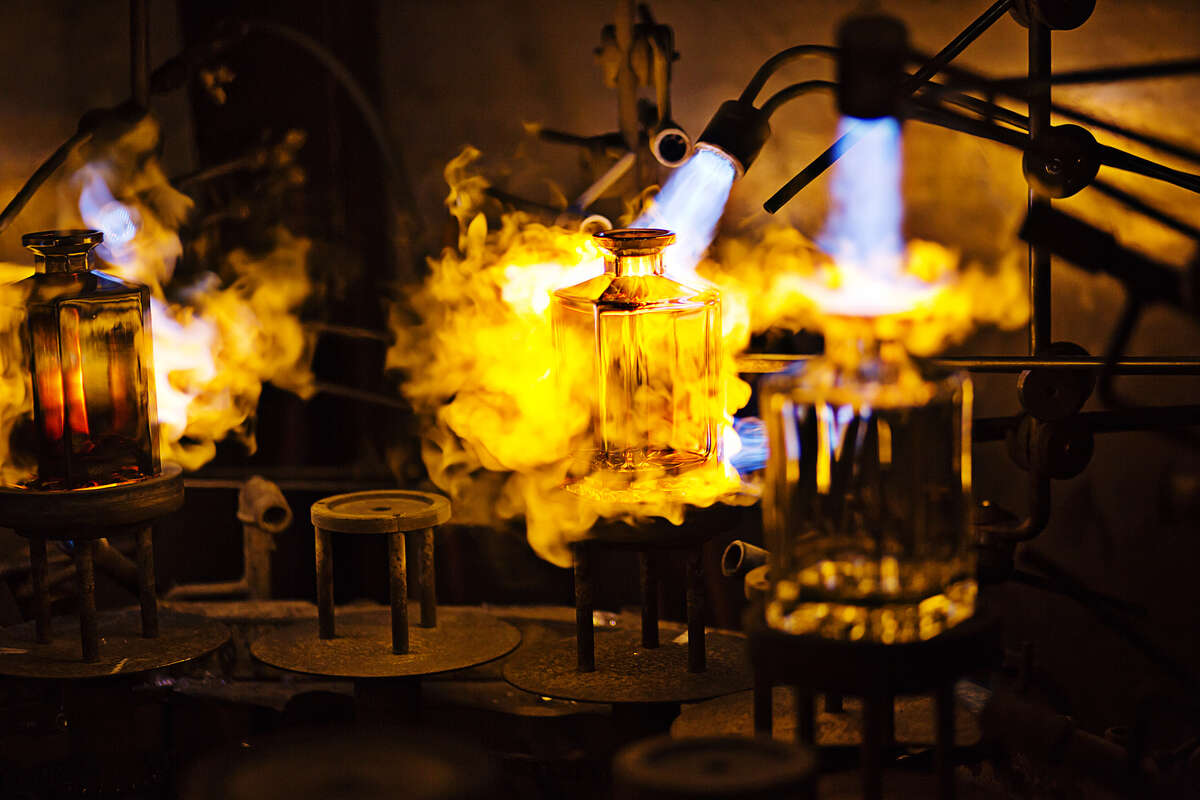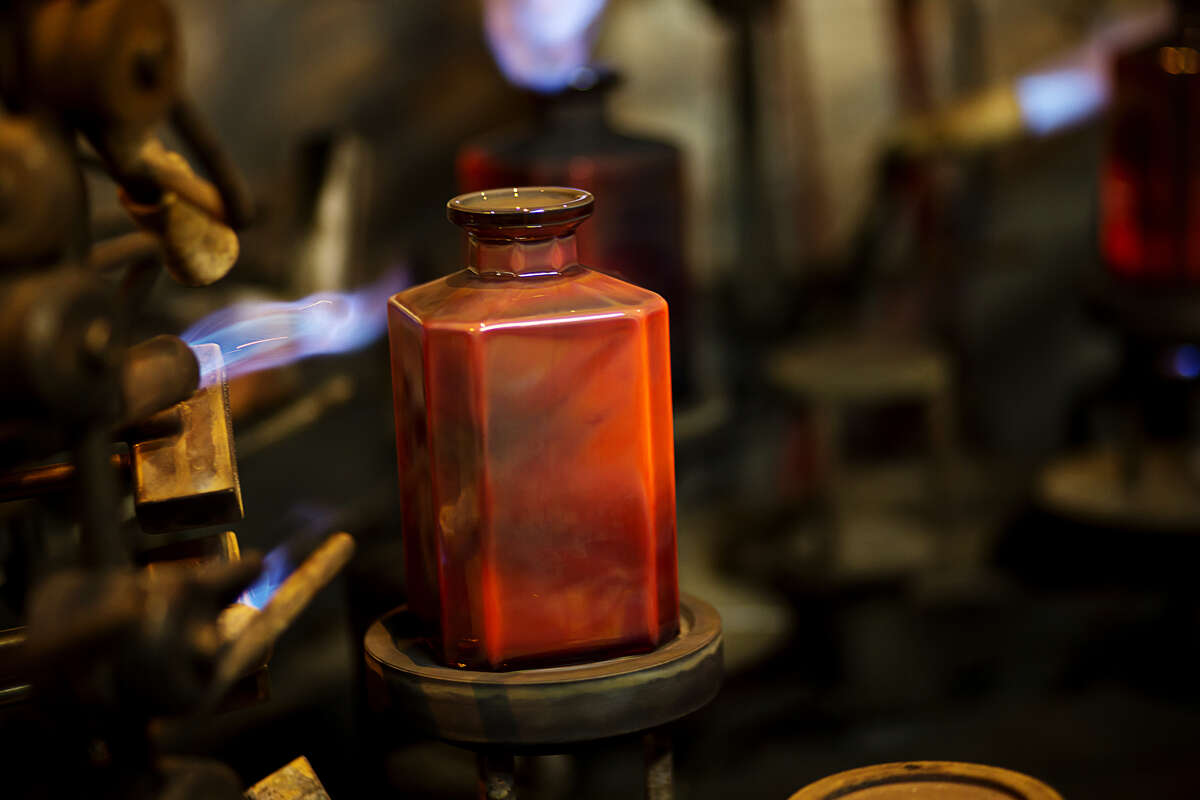 CRYSTALLINE

Exceptional clarity and brightness
Besides the lead crystal, we also produce crystalline without heavy metal compounds. The strength of the glass in this case is ensured by the admixture of titanium and the polishing of the glass is performed by flame. The glassware is resistant to mechanical damage and customers do not have to worry about the greying of the glass even after many washing cycles in the dishwasher. The producer guarantees preservation of glass transparency even after using standard dishwasher programs contrary to other producers, who recommend using more delicate programs suitable for glassware. This glass melt was created with a specific goal – to satisfy demands of HORECA business.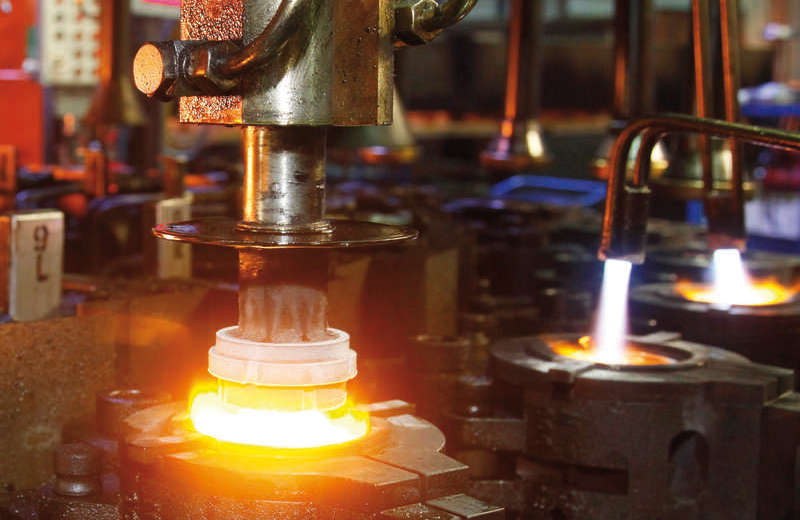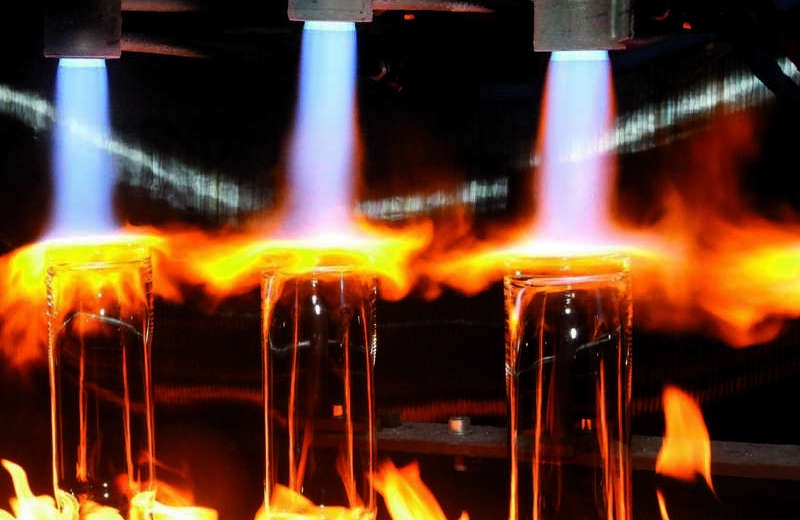 Trophies
Trophies and medals by Crystal BOHEMIA are gradually becoming a traditional part of many races and events from various fields. The crystal glass with a high index of refraction gives them a unique dazzle and brilliancy, and their beauty thus remains as pure as the joy of victory.